Garrison International Ltd.: Construction Recommences at Tovshiir Gold Project, Mongolia
Blair Krueger, President of Garrison, reports that "the financial crisis that significantly delayed Garrison in the development of this operation is now behind the company.
---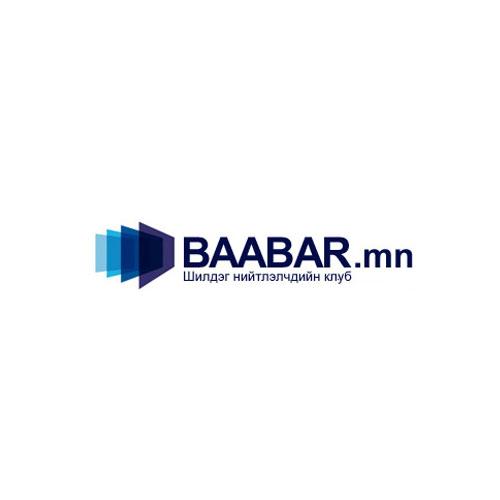 TORONTO, ONTARIO, Mar 08, 2010 (MARKETWIRE via COMTEX) -- Garrison International Ltd. /quotes/comstock/11v!gau (CA:GAU 0.09, 0.00, 0.00%) ("Garrison") is pleased to announce that construction of a processing facility on its Tovshiir gold project has recommenced. Blair Krueger, President of Garrison, reports that "the financial crisis that significantly delayed Garrison in the development of this operation is now behind the company. With the funds obtained from Garrison's recent financing, Garrison is in possession of the funds required to complete construction on Garrison's primary asset. Once the processing facility has been completed and it becomes operational, Garrison will have achieved its goal of producing gold from its property in Mongolia."
The Tovshiir gold project is an open cut gold mining project in South-eastern Mongolia. The production facility that Garrison has planned for the project would be capable of producing 500 tonnes per day of gold ore using feedstock grading 4.7 g/t Au. The project is expected to be a low cost producer due to the free milling nature of the ore that will be sourced at the project, as well as the very low strip ratio to the mineralization. The mineralization at Tovshiir outcrops as flat quartz ore bodies at surface and the mine plan has the entire defined mineralization zones being mined with less than a 0.5:1 strip ratio. In addition, Garrison expects that the operation will remain low-cost as the production plan for Tovshiir does not require the use of explosives and is a basic dozer - excavator operation.
JPCM Ltd., an Australian quarry group, has been engaged to undertake the mining and site ore crushing and to deliver fine material to Garrison's grinding circuit.
USUSD1,650,000 of expenses are projected to be incurred to complete construction of the plant. The plant will include a gravity concentration circuit (Knelsons and Action Jigs) that will produce a high gold content concentrate that will then undergo intensive leaching and electro-winning.
Plant equipment, including a 500 tonne per day ball mill with spare liners and ball charges, mixing and dewatering units, conveyor belts, surge bins and filter presses, are scheduled for delivery from China to the Tovshiir project within Garrison's fourth quarter (i.e. by June 30, 2010). Management of Garrison also anticipates that the on-site construction required to commence operations would be complete by December 31, 2010, with commissioning of the plant to occur in late 2010 and full production to be reached towards the end of the third quarter of Garrison's 2011 financial year (i.e. by March 31, 2011).
Gill Engineering LLC has been appointed to construct the plant infrastructure and complete all site concrete works. Erchim Usny Engineers LLC, Garrison's environmental consultants, continue to work closely with Mongolian provincial and national governments to ensure proper implementation of the monitoring plans required to satisfy the international standards under which Garrison plans to operate.
As reported in the Technical Report prepared for Garrison under NI 43-101 by Gwynva Resources Management Inc. with respect to the Tovshiir project (available at www.sedar.com, refer to Garrison's news release of February 19, 2010), the company has stockpiled two months worth of mineralized material, or approximately 30,000 tonnes, for commissioning the plant and ramping up to full operational capacity of 500 tonnes per day.
Tony Bainbridge, a "qualified person" under National Instrument 43-101, has also reviewed and approved all scientific and technical disclosure contained in this press release.
About Garrison
Garrison is a junior mineral exploration company focused on acquiring and developing advanced stage gold properties in Mongolia. For complete details on Garrison International Ltd. and its partners, management encourages investors and interested parties to view its public documents filed on SEDAR at www.sedar.com.
For all Garrison International Ltd. investor relations needs, investors are asked to visit the Garrison International IR Hub at http://www.agoracom.com/ir/garrison where they can post questions and receive answers within the same day, or simply review questions and answers posted by other investors. Alternatively, investors are able to e-mail all questions and correspondence to gau@agoracom.com where they can also request to be added to the investor e-mail list to receive all future press releases and updates in real time.
CAUTIONARY STATEMENT
No stock exchange, securities commission or other regulatory authority has approved or disapproved the information contained herein. All statements in this news release, other than statements of historical fact, are forward-looking statements that involve various risks and uncertainties, including, without limitation, statements regarding the future plans and objectives of Garrison International Ltd. There can be no assurance that such statements will prove to be accurate. Actual results and future events could differ materially from those anticipated in such statements. These and all subsequent written and oral forward-looking statements are based on the estimates and opinions of management on the dates they are made and are expressly qualified in their entirety by this notice. Garrison International Ltd. assumes no obligation to update forward-looking statements should circumstances or management's estimates or opinions change.
Shares Outstanding - 97,738,057
Neither TSX Venture Exchange nor its Regulation Services Provider (as that term is defined in the policies of the TSX Venture Exchange) accepts responsibility for the adequacy or accuracy of this release.

Contacts:
Garrison International Ltd.
Blair Krueger
President & CEO
(416) 524-8150
www.garrison-intl.com
---